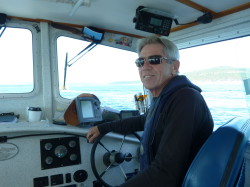 Owner/operator Reg Kirkham has no problem putting on the right hat when it comes time for a little relaxation, better known as  "island time". 
Whether it's a quick tour around the islands, an all-day Salish Sea adventure, or transportation into the National Parks Reserve for extended kayaking and hiking adventures, Island Water Taxi will get you there.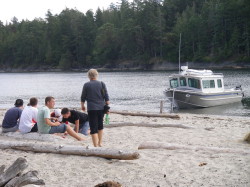 Climb aboard the Westy Too and experience Reg's famous "Salish Sea Safari", an uncharted adventure through the emerald waters of the Southern Gulf Islands anywhere from a 3 hour tour to an all-day adventure. Just sit back to enjoy the magnificient wildlife and visual splendour flourishing throughout the Islands.
 Watch for seals, otters, eagles,and gulls as well as commorants, orca whales and oyster-catchers ever illusive as you pass them by.  Bring along a picnic lunch or you can plan a stop at any of a number of  boutique-style, sometimes eclectic eateries, up to 5-star dining.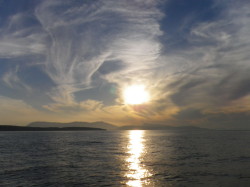 Get the group together for a fun day, Reg will help you create your own adventure with "100% pure nature guaranteed".